P15.625 LED Mesh,Transparent Outdoor LED Panel
The P15.6 Mesh Cabinet is an exceptional outdoor LED panel intended for permanent installations, boasting an impressive transparency rate of up to 65%. With this level of transparency, it becomes an ideal solution for large-scale digital signage adorning the exterior of buildings, prominent outdoor architectural structures, and even imaginative lower resolution applications. Our cutting-edge SMD LEDs emit high brightness, overpowering the impact of direct sunlight, ensuring that your display remains consistently vibrant and visible.

The design of the P15.625 Mesh Cabinet is remarkably slim and lightweight, offering several advantages for installation. Firstly, it simplifies the process, making it more convenient and cost-effective for you. Additionally, our Quick Lock System streamlines the attachment process, enabling effortless mounting onto a standard T-Slot Aluminum Extrusion. This convenient feature saves valuable time and effort, allowing for smooth and hassle-free installations.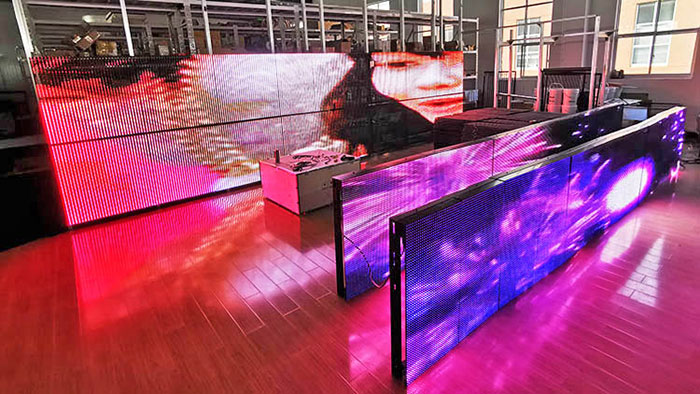 Technical Specification