P50 Square LED Mesh Curtain Video Wall Screen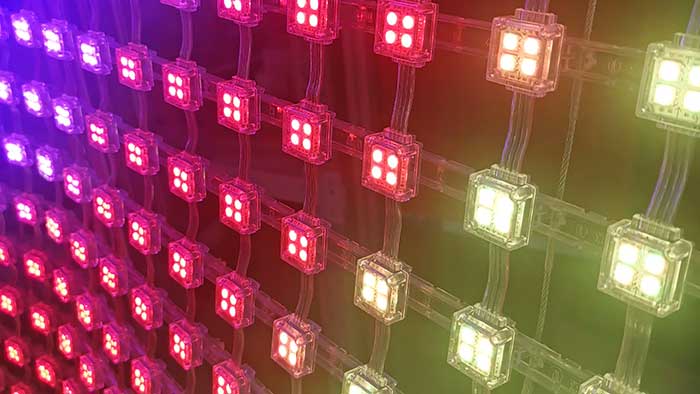 Square flexible LED Curtain-12bit(4096) color resolution,3840hz,24x24 pixels one square meter, 2200nits
It is a display panel made up of small LED dots arranged in a mesh pattern. It is a customizable, flexible, and versatile display solution that can be used for various indoor and outdoor applications.
Its LED technology provides high-quality and energy-efficient performance, making it ideal for long-term installations. The pixel mesh dot screen is commonly used for media façade pixel lighting, parties, events, advertising, and marketing applications.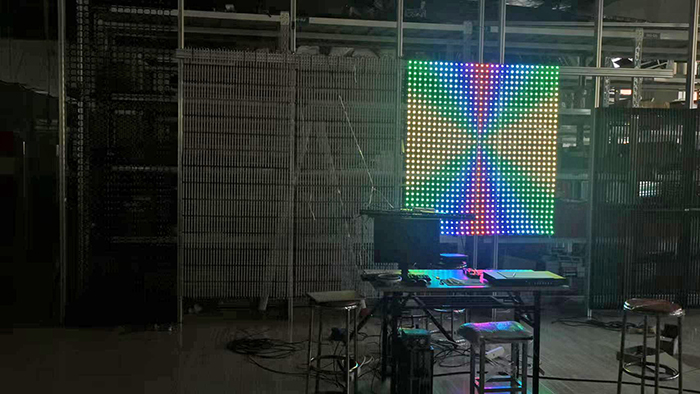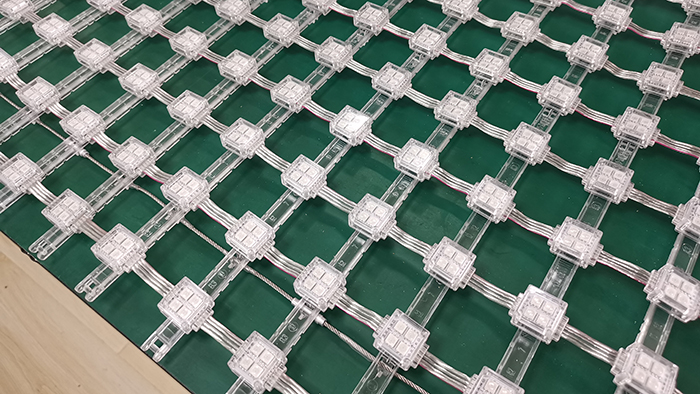 LED drape with motion graphics perfect for mobile DJs, bands, clubs and stage backdrops anda synchronized show.
Technical Specification