Digital Water Curtain, Water Display Controller
-Digital Water Curtain in China Shopping Plaza
The DWC works as a computer controlled "water plotter" that displays graphics, patterns and texts onto cascading water, by switching fast acting valves on and off. This produces falling segments of water that serve as pixels, creating an extraordinary display that is constantly scrolling downwards, and this type of digital, interactive water curtain is the ideal decorative complement for shopping malls and public spaces open to tourism, as well as hotel and airport lobbies.Control Your Digital Water Curtain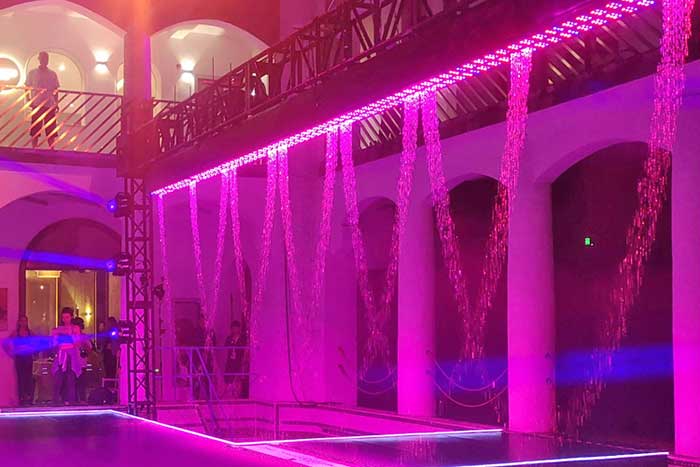 How to make a Digital Water Curtain
This digital water curtain subcontroller can control 30 nozzles with the Water Solenoid Valve,see the control diagram: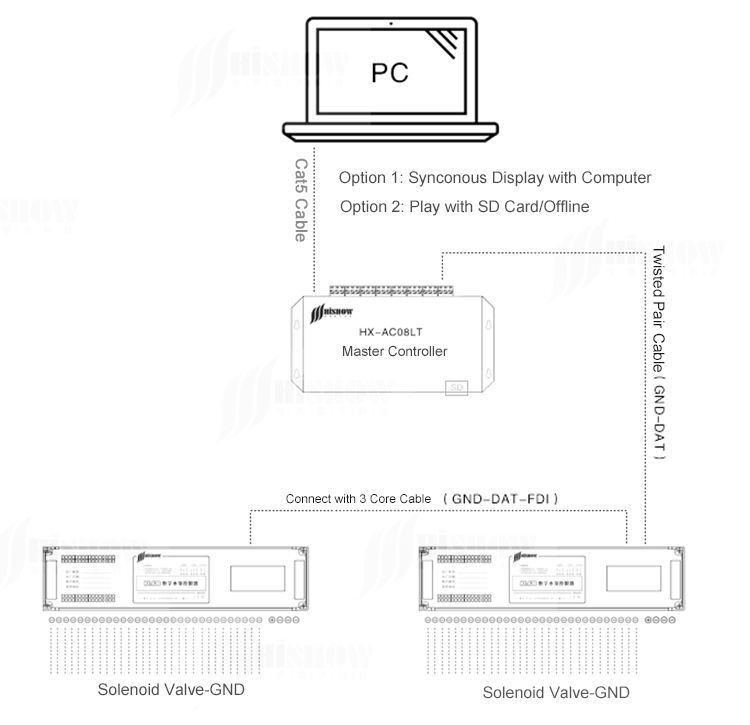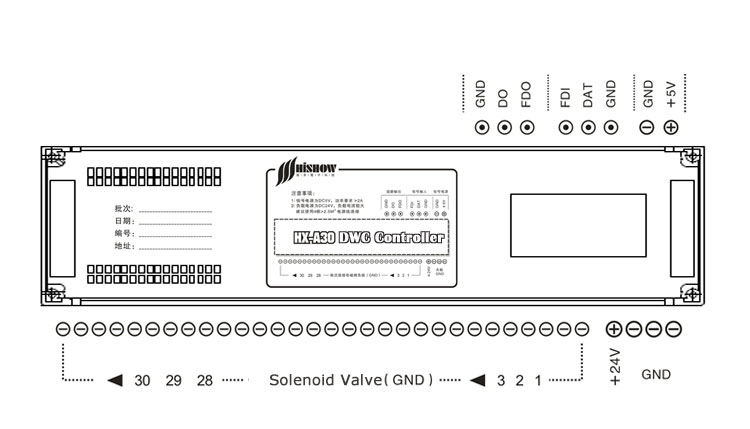 DWC Solenoid Valves Controller
This technology brings water to life with its mesmerizing digital displays. Customize the curtain with your own images, logos, and even videos to make a big statement at your next event. The Digital Water Curtain is perfect for trade shows, corporate events, and weddings, and even as a focal point in luxury hotel lobbies and high-end residential properties. Regarding digital water curtain software is prvovided for free.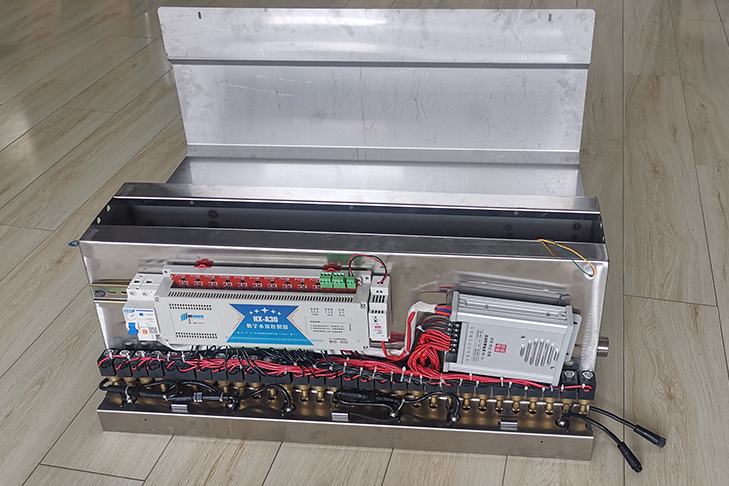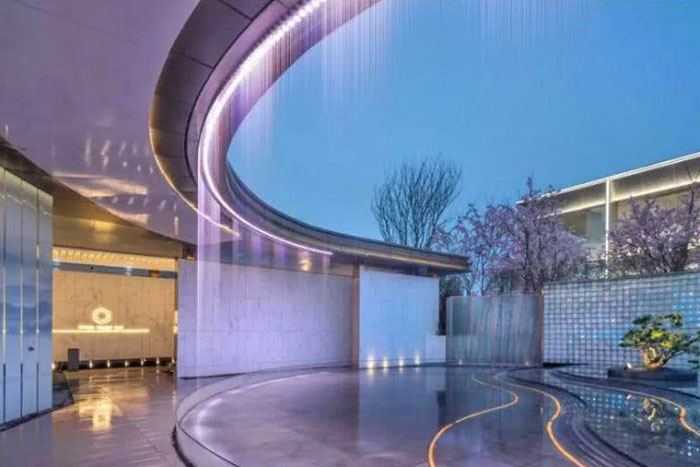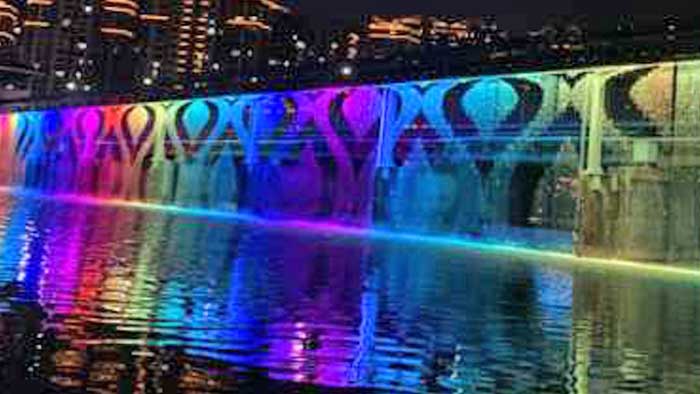 Interactive Waterfall Swing is available too.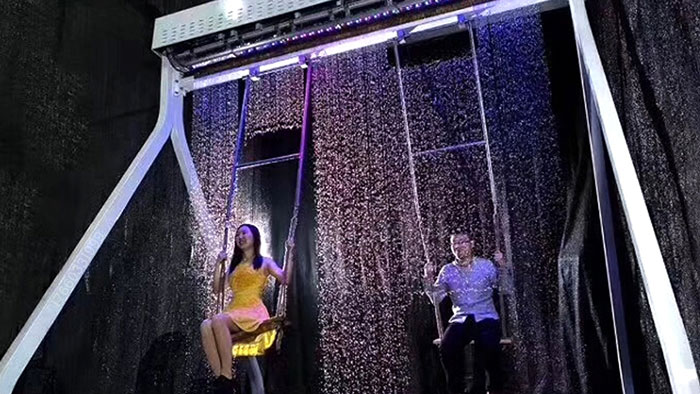 The Interactive Waterfall Swing is an innovative water feature that combines a traditional playground swing with a synchronized water curtain. As riders swing back and forth, they pass through a waterfall created by streaming water jets, creating an exciting and refreshing experience.
This interactive water feature can be installed in a variety of outdoor spaces, like parks, playgrounds, and water parks. Children and adults alike will love the thrill of swinging through the waterfall, getting soaked by the mist and splashing water.
The Interactive Waterfall Swing is also a great addition to other water play features like spraygrounds or splash pads. It can be operated manually or on a timer, allowing for easy customization of the flow and intensity of the water. Its low-maintenance design and durable construction make it a great investment for any outdoor space.