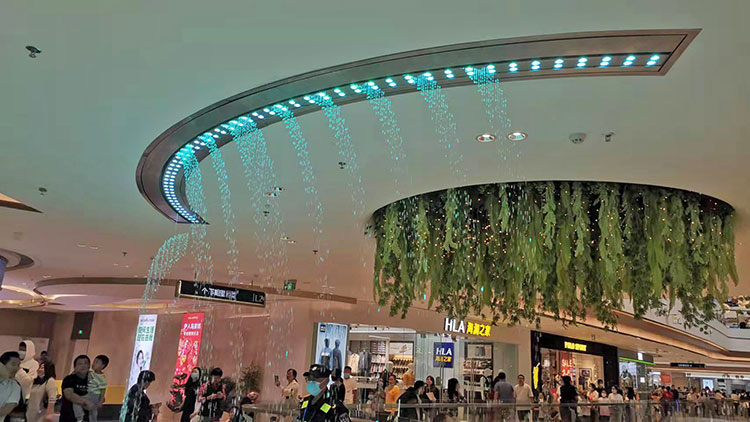 -Digital Water Curtain in China Shopping Plaza
The DWC works as a computer controlled "water plotter" that displays graphics, patterns and texts onto cascading water, by switching fast acting valves on and off. This produces falling segments of water that serve as pixels, creating an extraordinary display that is constantly scrolling downwards, and this type of digital, interactive water curtain is the ideal decorative complement for shopping malls and public spaces open to tourism, as well as hotel and airport lobbies.
The digital water curtain controller we create to program 30 nozzles with the Water Solenoid Valve,see the control diagram: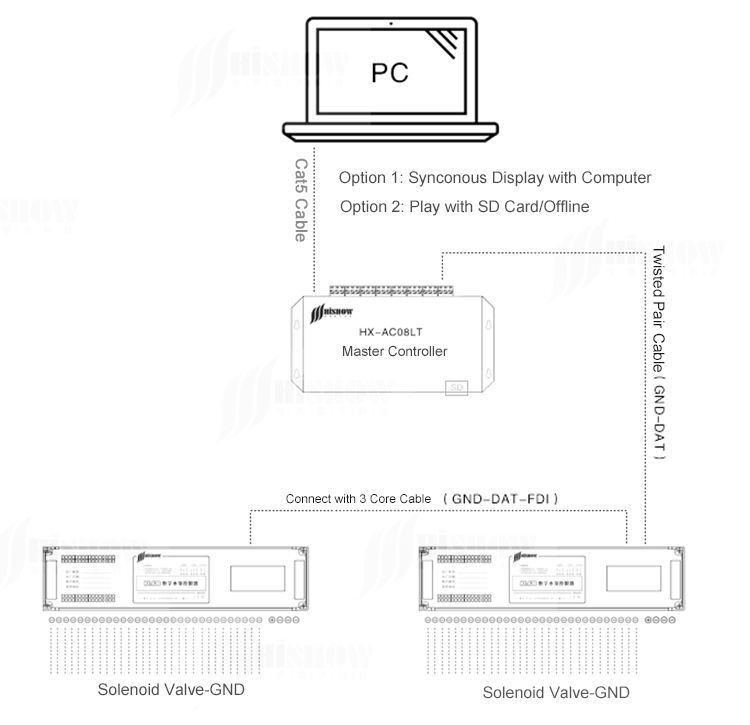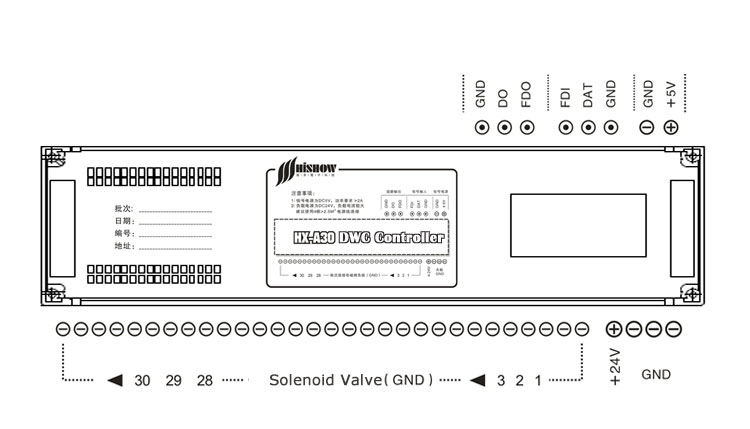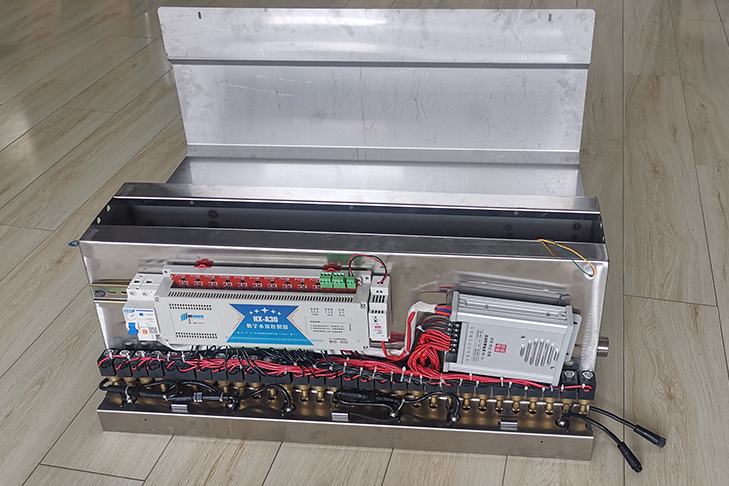 Waterfall swing is available too.