Key Features
Standard USITT DMX512/1990 General Protocol

16 non-powered pixel outputs.

Support MR, UCS, SM, TM, HI, HM, GS, Customized DMX Chip, etc.

4 Color Algorithm: Energy Saving and Environmental Protection, Pure Color.

Expandable and Compatible With Third-Party Software and Devices.

Asynchronous and Synchronous dual mode.

Electrical fault protection on all ports

Peace of mind with 3-year warranty and global certifications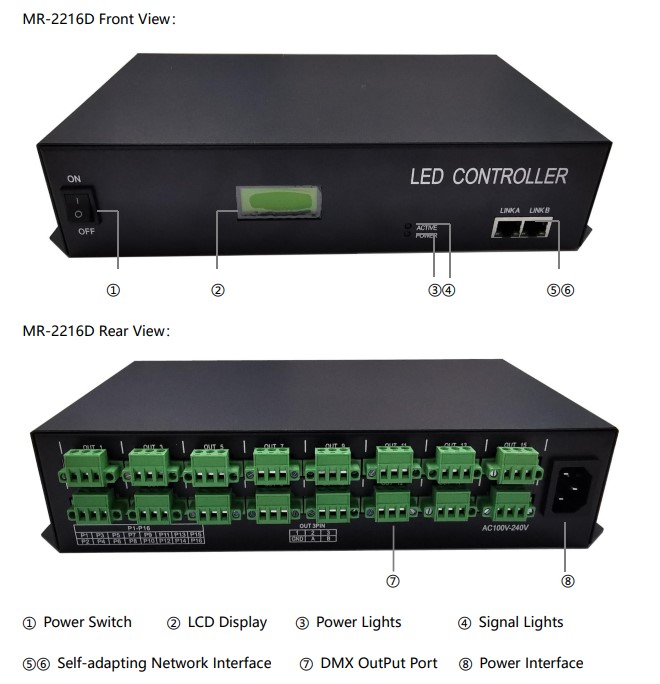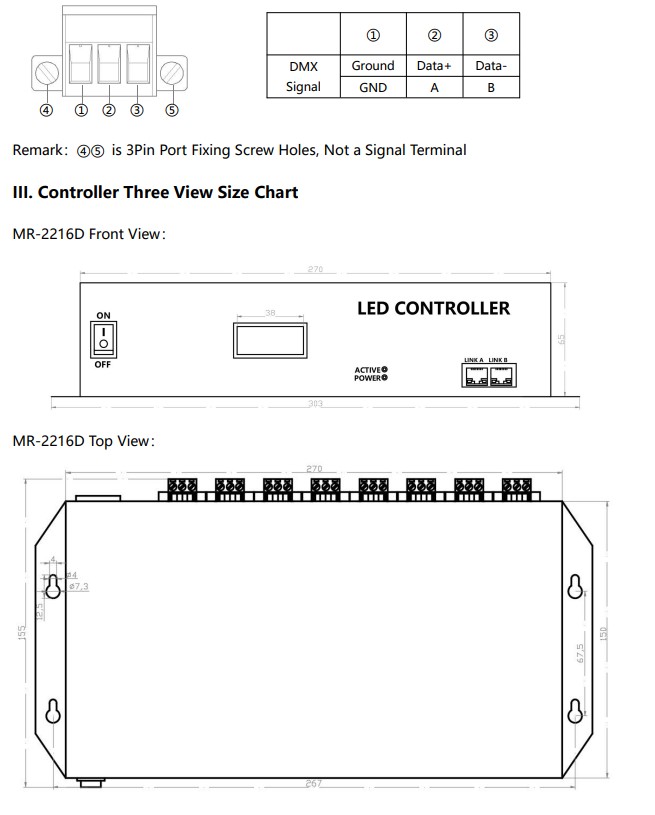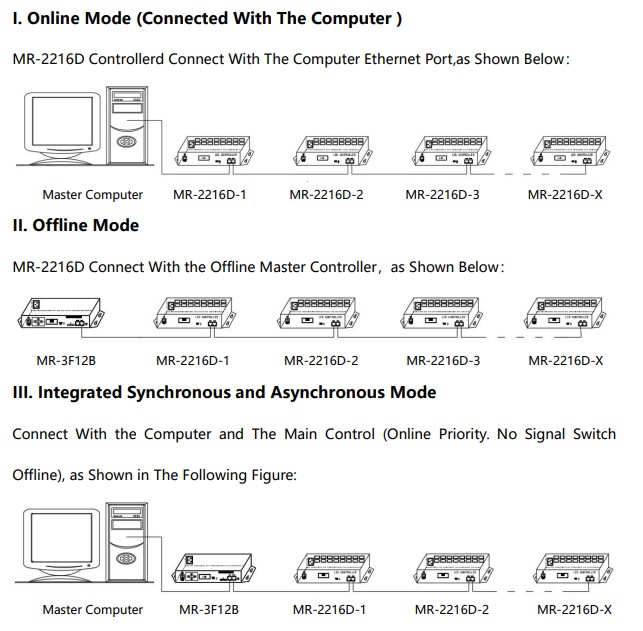 Here are the key benefits this third-generation solution offers:
Standard USITT DMX512/1990 General Protocol and Extended Protocol support
Unlimited cascade transmission with no limit to the number of connections
Independent brightness control of three primary colors, making it easy to adjust white balance.
Support for R, RB, RGB, RGBW, RGBWY, and multi-color mixing control.
16-bit grayscale support ranging from 32-65536, with 262144 grayscale support to restore image details.
Accurate gamma correction algorithm creates vivid lighting displays in line with human visual sense.
Opening and closing functions for DMX addresses and parameters.
120Hz frame rate support for high-definition display and 3D requirements.
Ethernet interface and UDP protocol with a transmission distance of up to 100 meters.
LCD display module that shows real-time controller parameters and status.
Support for device ID number data flow sequence and fixed arrangement.
Two RJ45 ports for mixed cascading with automatic software status display.
IP grouping function with switch parallel scheme support.
16-port output, with single-channel support for up to 512 channels; expansion potential needs to be tested by itself.
Backup support; single-device failure or network cable disconnection has no effect on system performance.
Device port anti-interference and leakage design. 17 Support for overcurrent and overvoltage protection, enabling long-term operation.
Network adaptive or mandatory 100M can be set to support more loading.
Equipment network and port output surge protection of up to 1.5KV.
Operational temperatures ranging from -40℃ to 80℃, ensuring normal functioning without any failure.
Upgrade your lighting setup with confidence using the MR-2216D DMX sub-control system, engineered to offer unparalleled reliability and dynamic lighting displays.