Taihu Square Tower Light Up to Celebrate New Year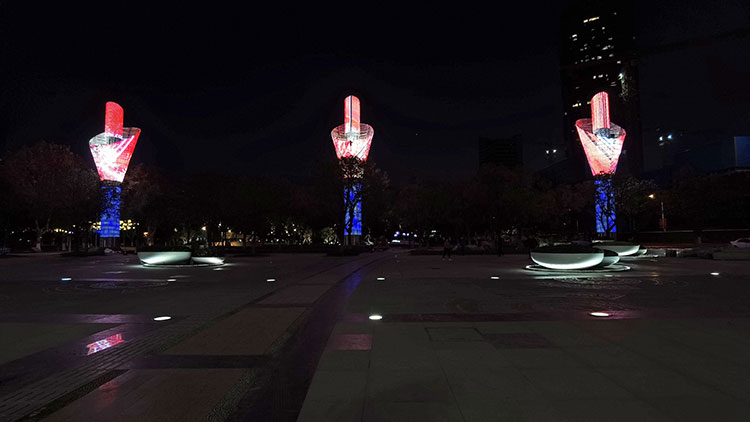 To celebrate the New Year Holiday of 2022, the Wuxi Government lit up the Taihu Plaza with various landscape lighting. One of the stunning light shows is the 8 torch-shaped columns in the square, all covered with our Fushilong P40-1led LED grid pixel screen with a total area of about 1100 square meters.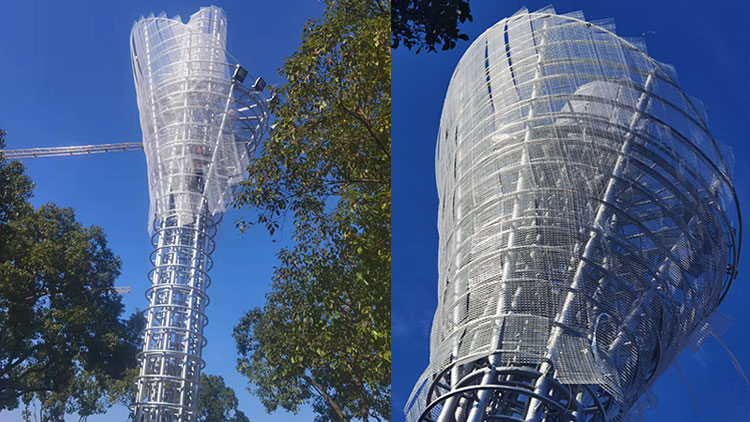 Our professional technical team finds the solution for this project structure, shape, power supply, and control scheme through 3D modeling, decomposition, and other technical support. The control system adopts WTS Station to achieve multi-screen wireless synchronous playback of irregular-shaped lighting displays, and gigabit optical fiber transmission technology Connects to the master control platform to achieve cross-regional synchronous display.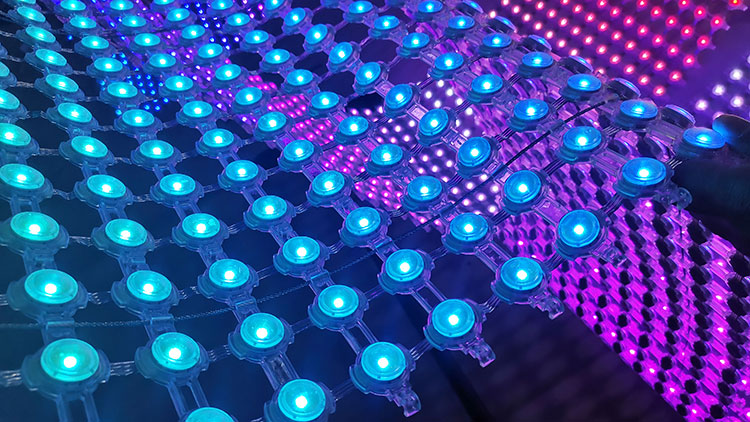 Quality led pixel mesh light offers freedom to visual show.