420 M² Forest Park Concert Stage Screen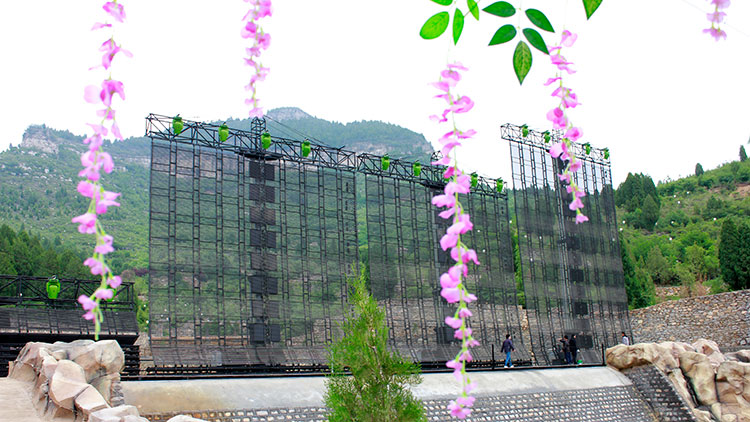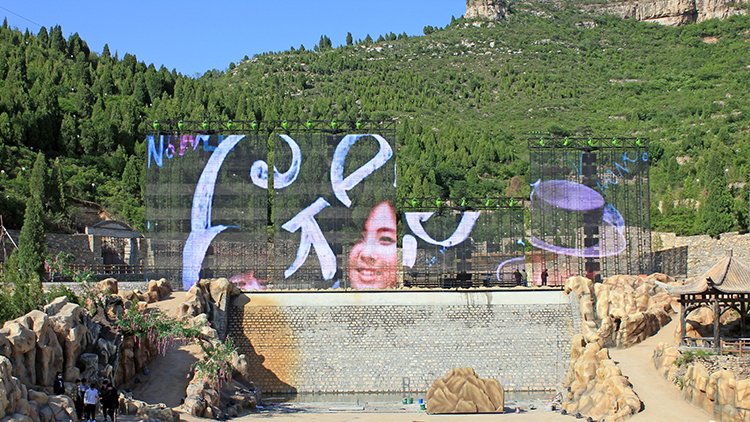 According to the request of the investor to win more tourists and gain more profit by selling more tickets and play some 5D music concert-show, we design this permanent pixel video wall, the whole screen size13Mx40M, the structure we designed is suspension truss with an auto-lifting hydraulic lifter for each unit screen size of 13 meters in height and 10 meters in width, so that, when the show is over, the whole screen will be folded on the concrete stage/platform and covered with tarpaulin.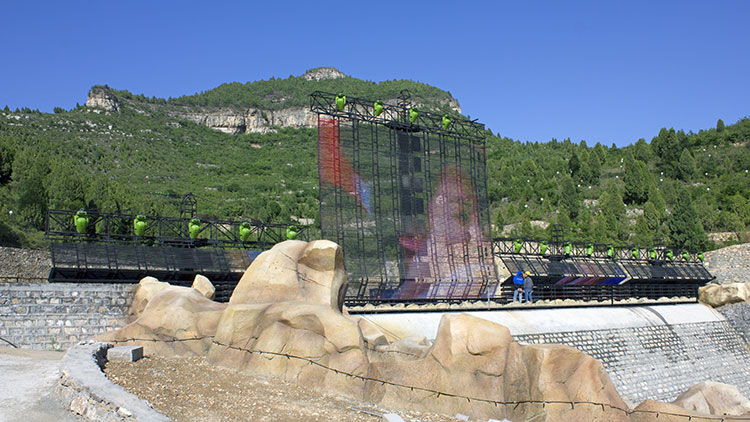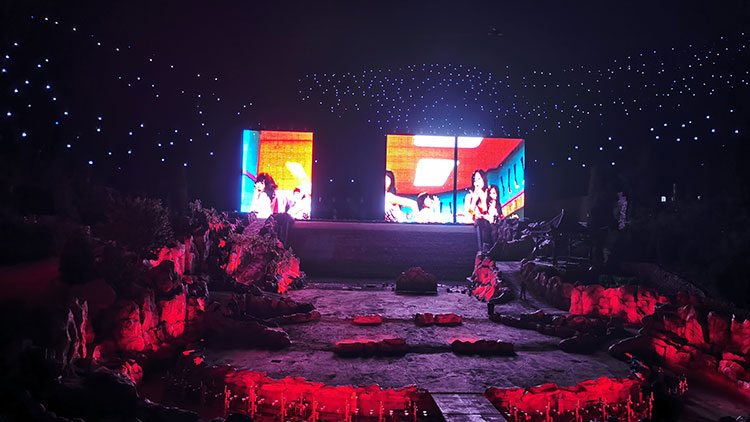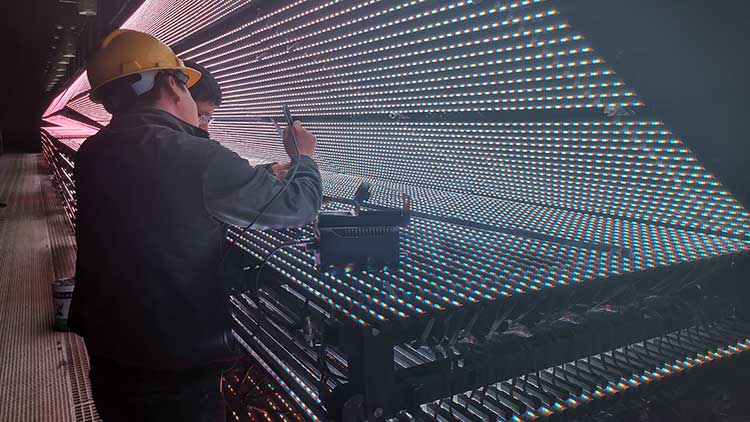 The video linear strip,pitch 25mm,aluminum bar housing. Model: P31.25*25mm pixel mesh cabinet
Product Model: P31.25*25mm Pixel Mesh Cabinet, DIP346 led type,16bit, 7000nits, 3840HZ, 60 FPS. Control by Novastar.