420 M² Forest Park Concert Stage Screen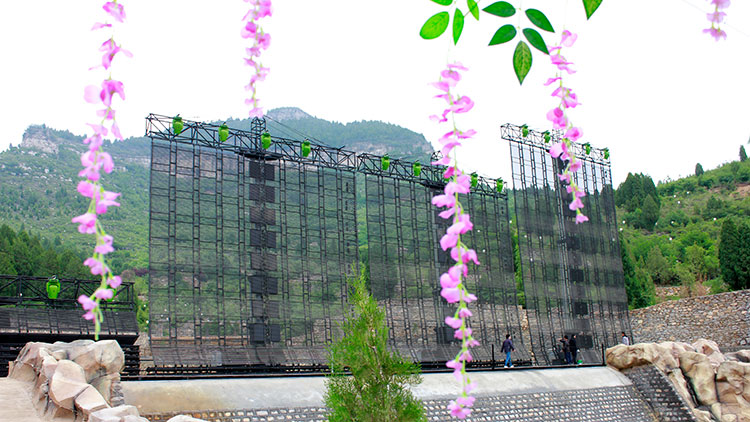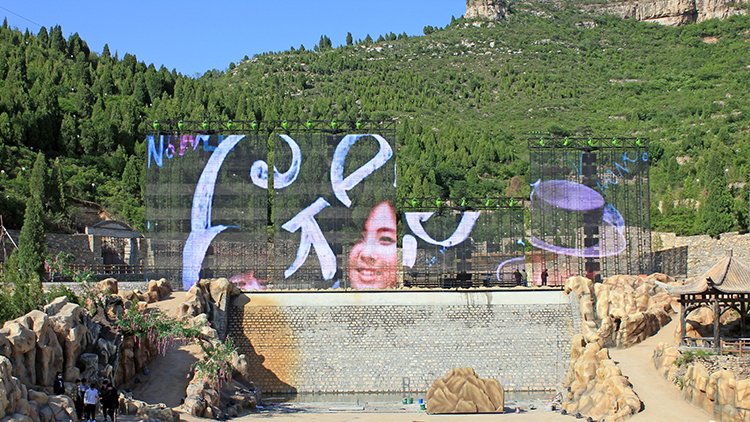 Led Pixel Mesh Video Wall-In a bid to attract more tourists and increase profits, a major tourist destination has recently unveiled a new permanent pixel video wall that promises to take the visitor experience to a whole new level.
This impressive video wall measures an astounding 13 m by 40 m, making it one of the largest in the region. The wall is suspended by a specially designed truss, with each unit screen measuring 13x10 meters and controlled by DVI console.
Each unit screen is also equipped with an auto-lifting hydraulic lifter for each unit screen, allowing for easy lift, fold, and storage on a concrete platform. This innovative design ensures that the wall is functional but also highly versatile, making it a must-see attraction for visitors of all ages.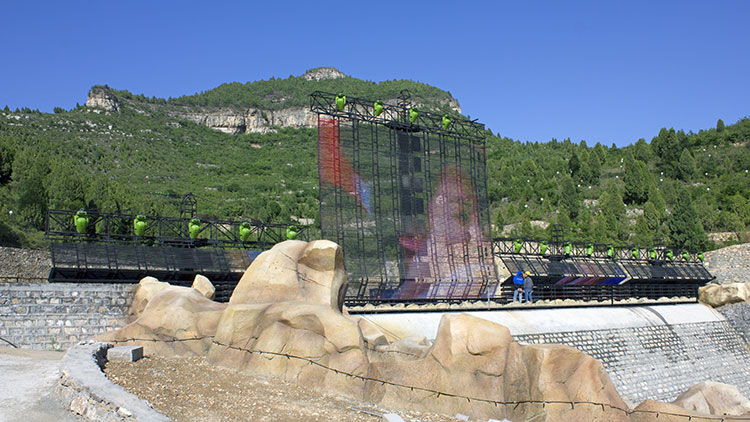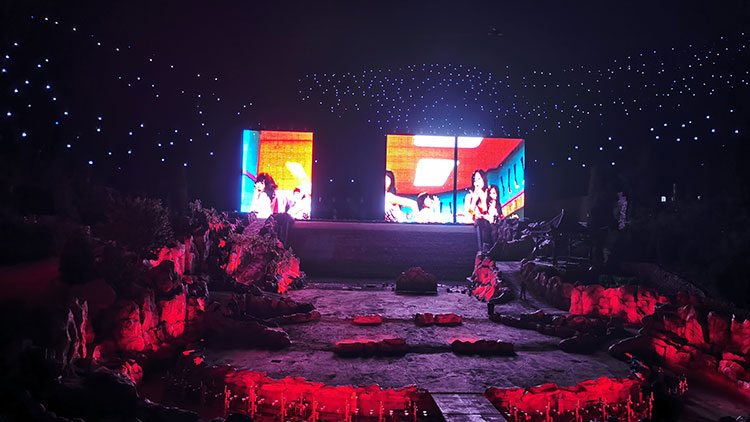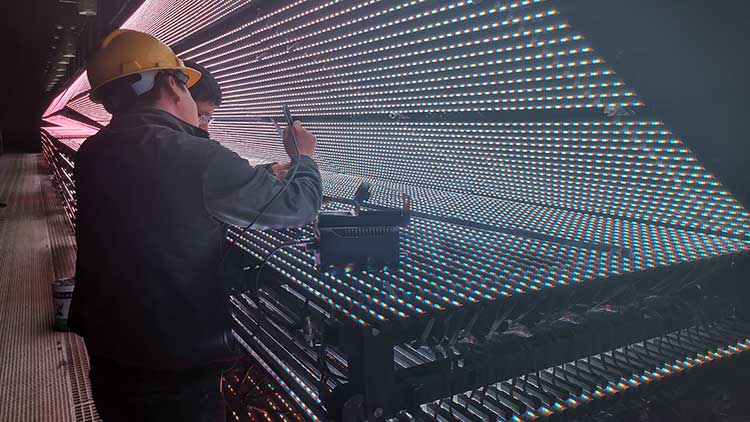 The video linear strip,pitch 25mm,aluminum bar housing. Model: P31.25*25mm pixel mesh cabinet
Product Model: P31.25*25mm Pixel Mesh Cabinet, DIP346 led type,16bit, 7000nits, 3840HZ, 60 FPS. Control by Novastar.